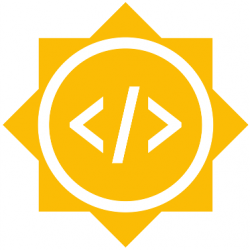 Google Summer of Code 2019: MDAnalysis
The MDAnalysis Open Source Project is a Python-based library for analyzing particle simulations in biophysics, chemistry, and the materials sciences. MDAnalysis is looking for students (undergraduates and graduates) to participate in Google Summer of Code (GSoC) 2019. We are looking for students that will make a meaningful contribution to our open source software project.
Google will pay the successful student up to $6,600 (depending on location, see Student Stipends for details) and the student is expected to work full time on the project over the summer. The student will work independently with frequent communication with mentors. No traveling is involved and the student works from their own home.
Application
Start with the blog post MDAnalysis: Google Summer of Code 2019
Requirements
You must be a student (undergraduate or graduate)
Application window closes: April 9, 2019 at 18:00 (

UTC

)
Get in touch with the

MDA

nalysis developers before applying by introducing yourself on the developer mailing list.
Read and work through all of the

MDA

nalysis: Google Summer of Code 2019 post and its links!
Have a look at project ideas or propose your own.
You must have successfully committed code to

MDA

nalysis, i.e., you must have at least one commit merged into the development branch by the deadline. The

MDA

nalysis issue tracker contains some easy issues to work on to get you started. Or ask on the developer mailing list.